Yummies jams
The Delights of Lattelou
Jars of homemade jam
All our jams are made by Eliane. "The delights of Lattelou" are very varied, made in limited quantities from wild fruit and cultivated in our garden and greenhouse (she buys a few organic oranges and lemons). All the jams are made from natural products with no preservatives.
There are about 60 recipes, all very different, with very original mixtures of fruits, some quite audacious with surprising tastes. The jam can be given as gifts or for your personnal pleasure !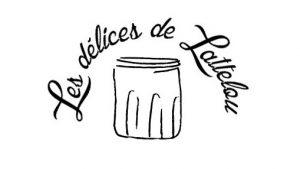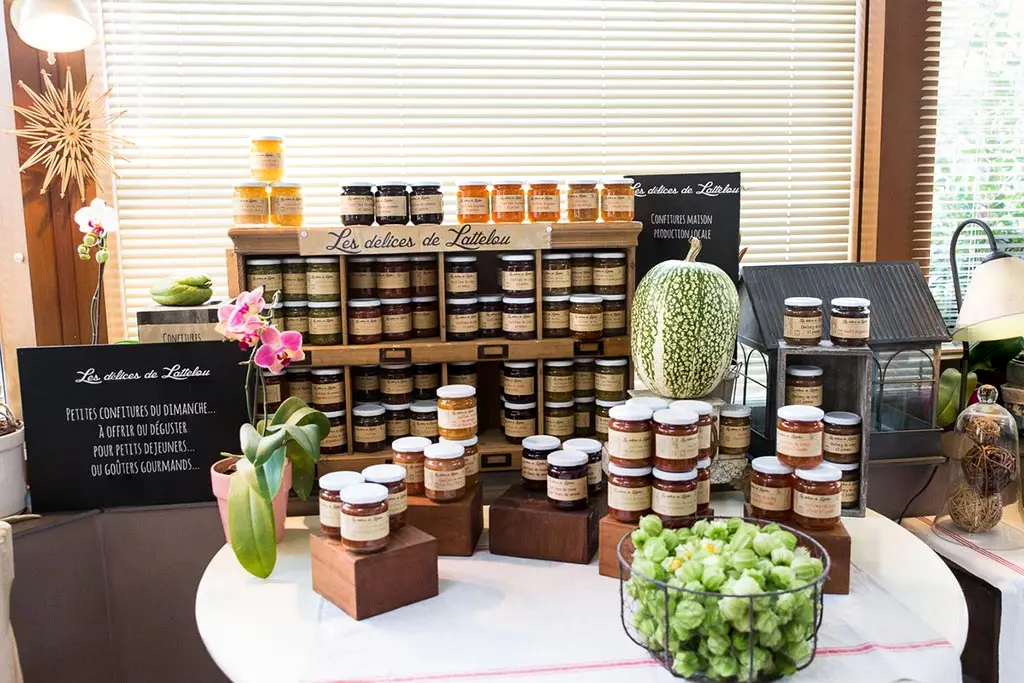 Some of our jams recipes
Strawberry with elderflowers
Plum with ginger and rosemary
Spiced blackberry
Rhubarb with angelica
Kiwis with 3 kinds of lemons
Cape gooseberry and calamondins (small bitter oranges)
Redcurrant with Timut pepper
Apple and elderflowers
Pear and ginger
Angel's hair (Siam squash) with oranges and lemons
Fig, orange and almonds
…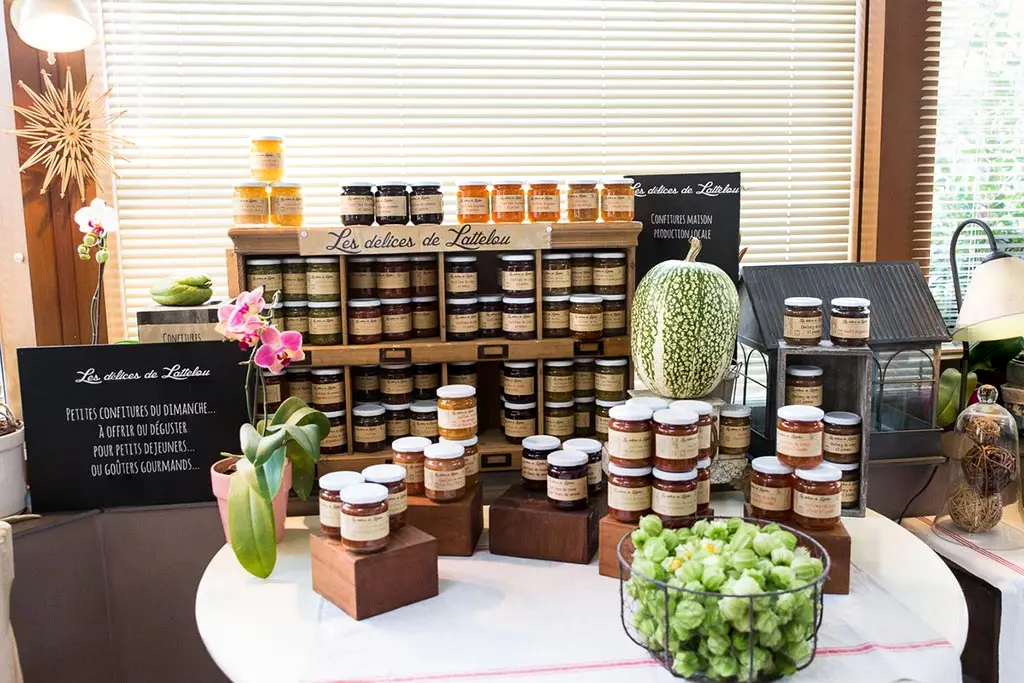 How to buy our homemade jams ?
It is possible to buy the jams on site at the guesthouse Ti Ar Yer, located near to the gite. They can also be sent by post with a minimum of 6 pots.