I want to ride my bicyle
Cyclists welcome
The accreditation "Accueil Vélo"
La Maison de Jean is an establishment with the Accueil Vélo label, a national brand that guarantees a welcome and quality services along cycle routes. Thus, during your stay in our lovely cottage, you can store your bikes safely in the garage and, for those who have chosen electric, recharge the batteries.
The region of Finistère is a land of cycling and is criss-crossed by numerous cycle routes. Maps are available in La Maison de Jean and you can also find them on the website of the Pays d'Iroise tourist office.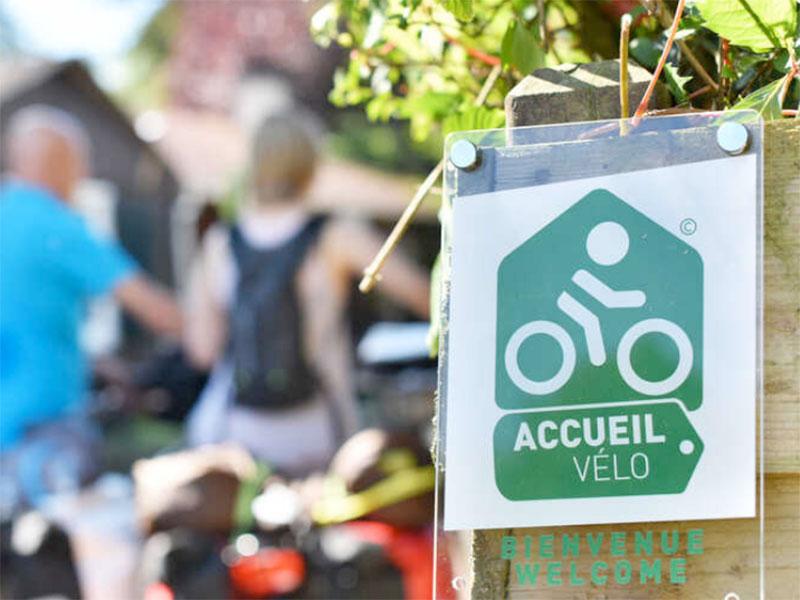 How to come ?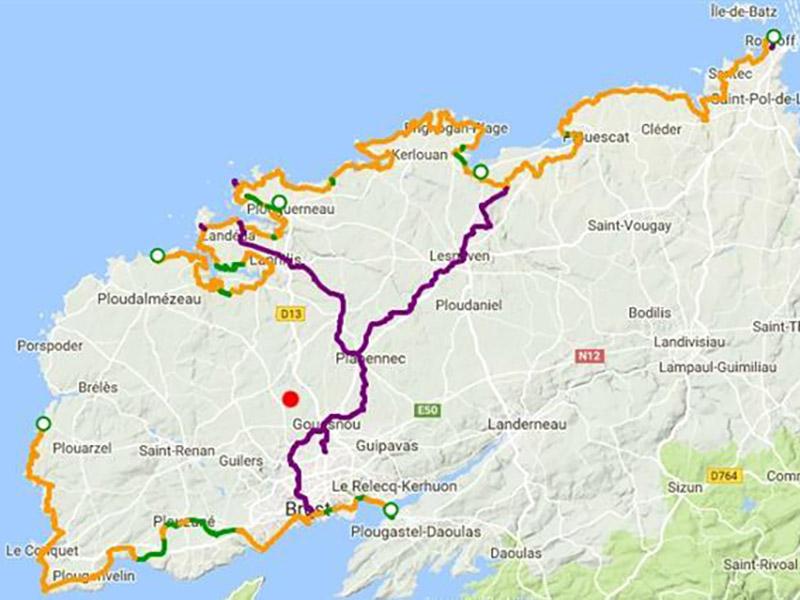 A coastal cycle path
From Roscoff to Saint Nazaire, Brittany is developing a coastal cycle route. Some sections of the Voie 5 are already accessible. The Voie 5 runs along the region's rugged shores, bays and coastlines. A great cycling adventure to do alone, with family or friends !
The connecting route
A route connects Brest to the north coast of Finistere. This link passes 4km from our guesthouse between Bohars and Gouesnou.
Follow the D26 during 4km. The guesthouse is on the right on the road. Follow the signs "Chambre d'hôtes Lattelou", easily idenfiable with a hen as a logo.